What is Digital Marketing (DM)?
Digital marketing refers to the use of digital channels, such as search engines, social media, email, and websites, to promote a product or service. It involves a range of tactics and techniques, including search engine optimization (SEO), content marketing, social media marketing, email marketing, and paid advertising. The goal of digital marketing is to reach and engage with potential customers online, and ultimately drive conversions and sales.
The Benefits of DM.
Digital marketing offers a range of benefits for businesses of all sizes. One of the biggest advantages is the ability to reach a large audience at a relatively low cost. With digital channels, businesses can target specific demographics and interests. Ensuring that the appropriate audience receives their message. Additionally, DM allows for real-time tracking and analysis, so businesses can quickly adjust their strategies based on performance data. Finally, DM offers a level of interactivity and engagement that traditional advertising simply can't match. By creating valuable content and fostering relationships with customers, businesses can build brand loyalty and drive long-term success.
The Different Types of Digital Marketing.
Digital marketing encompasses a wide range of tactics and strategies, each with its own unique benefits and challenges. Some of the most common types of DM include search engine optimization (SEO), pay-per-click advertising (PPC), social media marketing, email marketing, content marketing, and influencer marketing. Each of these approaches requires a different set of skills and resources. And businesses should carefully consider which ones are best suited to their goals and target audience. By combining multiple types of digital marketing, businesses can create a comprehensive and effective strategy that drives results.
Creating a DM Strategy.
Before diving into the world of digital marketing, it's important to create a strategy that aligns with your business goals and target audience. This involves identifying your target audience, setting specific and measurable goals, and determining which digital marketing tactics will be most effective in reaching those goals. It's also important to regularly track and analyze your results to make adjustments and optimize your strategy for maximum impact. With a well-planned and executed digital marketing strategy, businesses can reach and engage their target audience, drive conversions, and ultimately grow their bottom line.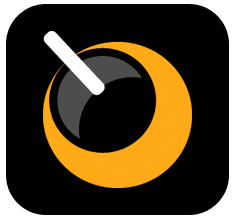 Check Out How My Company Can Increase Traffic to Your Website
Increase your organic traffic via SEO. View actual outcomes.
Our team specializes in content marketing and produces amazing content that will go viral, generate links, and drive traffic.
Effective paid methods with obvious ROI are found in paid media.
Measuring the Success of Your DM Campaigns.
One of the most important aspects of Digital Marketing is measuring the success of your campaigns. This involves tracking key performance indicators (KPIs) such as website traffic, conversion rates, and social media engagement. By regularly analyzing these metrics. You can determine which tactics are working. And which ones need to be adjusted. It's also important to set specific goals and benchmarks for each campaign. So you can measure progress and make data-driven decisions. With the right tools and analytics in place, you can optimize your DM strategy for maximum ROI.